No Matter Where You Are, Find A Business Near You
When you choose to support local businesses in Elk Grove Village, you are making an impactful decision. Every purchase in Elk Grove Village, Illinois reinforces the community's backbone, ensuring job opportunities and a thriving local economy. LocalCity Market is dedicated to bridging consumers with these very businesses that shape our neighborhoods. Are you a business owner in Elk Grove Village? Join us and elevate your digital presence. Learn more on our
Local Business Insights page
to amplify your reach.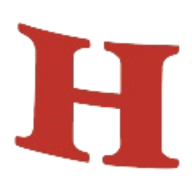 Hollander International Storage & Moving
📍 1751 Pratt Blvd, Elk Grove Village, IL 60007
chicagomover.com
Hollander professional movers in Chicago is a trusted moving and storage company that has been serving the area since 1888. They offer a range of services including residential and commercial moving, long-distance moving, employee relocation, international moving, and logistics services. With their experienced and certified move managers, Hollander takes pride in providing top-rated moving experiences to their customers. Their goal is to make the moving process effortless, reducing stress and simplifying the cost of relocation. Trustworthy and reliable, Hollander professional movers are dedicated to providing excellent customer service.