No Matter Where You Are, Find A Business Near You
When you choose to support local businesses in Milliken, you are making an impactful decision. Every purchase in Milliken, Colorado reinforces the community's backbone, ensuring job opportunities and a thriving local economy. LocalCity Market is dedicated to bridging consumers with these very businesses that shape our neighborhoods. Are you a business owner in Milliken? Join us and elevate your digital presence. Learn more on our
Local Business Insights page
to amplify your reach.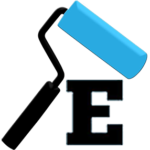 Elite Custom Painting LLC
📍 203 Alice Ave, Milliken, CO 80543
elitecustompaintingcolorado.com
Elite Custom Painting is a locally owned and operated business based in Fort Collins, CO, serving all of Northern Colorado. With over 20+ years of experience, they are experts in interior and exterior painting, drywall installation, color consulting, siding, stucco, decks, fences, and more. They take pride in providing high-quality work with attention to detail and strive for 100% customer satisfaction. With their 5-star rating and over 180 positive reviews, Elite Custom Painting aims to be the top choice for both residential and commercial painting projects in Northern Colorado. Contact them today for a free estimate and experience their exceptional service firsthand.
https://www.bellehavenfoods.com/
Gourmet Popcorn Made in Savannah
Belle Haven Foods offers delicious gourmet popcorn made in Savannah, Georgia. They specialize in creating unique flavors that are sure to satisfy any popcorn lover's cravings. With a variety of sweet and savory options available, Belle Haven Foods is perfect for snacking or gifting. Their popcorn is made with high-quality ingredients to ensure excellent taste and freshness. Order online or visit their store in Savannah to indulge in their mouthwatering popcorn creations.
Belle Haven Foods takes pride in producing gourmet popcorn that captures the essence of Savannah's culinary traditions. They offer a wide range of flavors including classic buttered popcorn, caramel corn, cheese popcorn, spicy jalapeno cheddar, dill pickle, and more. Whether you're looking for a treat for yourself or a unique gift idea, Belle Haven Foods has something for everyone. Experience the delectable flavors of Savannah with their gourmet popcorn today!