No Matter Where You Are, Find A Business Near You
When you choose to support local businesses in West Babylon, you are making an impactful decision. Every purchase in West Babylon, New York reinforces the community's backbone, ensuring job opportunities and a thriving local economy. LocalCity Market is dedicated to bridging consumers with these very businesses that shape our neighborhoods. Are you a business owner in West Babylon? Join us and elevate your digital presence. Learn more on our
Local Business Insights page
to amplify your reach.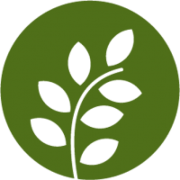 East Neck Nursing & Rehabilitation Center
📍 134 Great East Neck Rd, West Babylon, NY 11704
ennrc.com
East Neck Nursing Home & Rehabilitation Center in West Babylon, New York offers comprehensive short-term, sub-acute, and long-term rehabilitation and nursing services. With newly renovated private and spacious rooms, a coffee house, and beautiful grounds, the center aims to provide the best of everything for its residents. Their rehabilitation programs focus on enhancing health on every level and helping individuals regain their independence. The center takes pride in offering groundbreaking treatment plans and the latest technology to ensure the highest quality care. Accessible facilities and compassionate staff cater to residents' specific needs.