No Matter Where You Are, Find A Business Near You
When you choose to support local businesses in Lancaster, you are making an impactful decision. Every purchase in Lancaster, South Carolina reinforces the community's backbone, ensuring job opportunities and a thriving local economy. LocalCity Market is dedicated to bridging consumers with these very businesses that shape our neighborhoods. Are you a business owner in Lancaster? Join us and elevate your digital presence. Learn more on our
Local Business Insights page
to amplify your reach.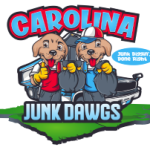 Carolina Junk Dawgs
📍 779 Rock Hill Hwy, Lancaster, SC 29720
carolinajunkdawgs.com
Carolina Junk Dawgs is a local, family-owned junk removal and cleanout service in Lancaster, South Carolina. They have been serving the community for years and are dedicated to providing high-quality service and customer satisfaction. They offer a wide range of services, including junk removal, cleanouts, trash hauling, estate cleanouts, foreclosure cleanouts, and more.
Carolina Junk Dawgs is experienced in handling various types of junk, such as construction debris, furniture, appliances, electronics, carpet, yard waste, hot tubs, swing sets, above-ground pools, bathrooms, decks, fences, and sheds. They also specialize in cleanouts for garages, basements, attics, hoarding situations, offices, homes, apartments and can assist with foreclosure cleanouts and HOA cleanouts.
What sets Carolina Junk Dawgs apart is their commitment to eco-friendly practices. They prioritize recycling or donating items whenever possible to minimize waste going to landfills. They are licensed and use green cleaning products for a sustainable approach.
Whether you need a one-time service or ongoing assistance with junk removal or cleanout projects in Lancaster and surrounding areas like Chester and Rock Hill in South Carolina or Charlotte in North Carolina - Carolina Junk Dawgs is ready to help you declutter your space efficiently and responsibly.