No Matter Where You Are, Find A Business Near You
When you choose to support local businesses in San Diego, you are making an impactful decision. Every purchase in San Diego, California reinforces the community's backbone, ensuring job opportunities and a thriving local economy. LocalCity Market is dedicated to bridging consumers with these very businesses that shape our neighborhoods. Are you a business owner in San Diego? Join us and elevate your digital presence. Learn more on our
Local Business Insights page
to amplify your reach.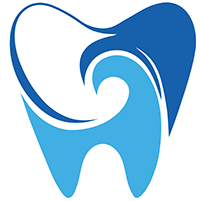 Blue Wave Dental Care
📍 1857 Cable St, San Diego, CA 92107
bluewavedentalcare.com
Blue Wave Dental Care is a trusted Ocean Beach dentist in San Diego, providing cosmetic, restorative, and preventative dentistry services for over 30 years. Their expert staff offers a range of treatments including fillings, crowns, bridges, dentures, teeth whitening, porcelain veneers, and dental implants. They also specialize in periodontics to treat gum disease. Patients praise the friendly and knowledgeable team at Blue Wave Dental Care, with many highlighting the painless procedures and exceptional service provided by Dr. Fleming. Contact them today to schedule a consultation and achieve your most confident smile!