No Matter Where You Are, Find A Business Near You
When you choose to support local businesses in Los Angeles, you are making an impactful decision. Every purchase in Los Angeles, California reinforces the community's backbone, ensuring job opportunities and a thriving local economy. LocalCity Market is dedicated to bridging consumers with these very businesses that shape our neighborhoods. Are you a business owner in Los Angeles? Join us and elevate your digital presence. Learn more on our
Local Business Insights page
to amplify your reach.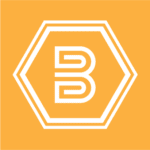 Bee Techy
📍 1601 Vine St, Los Angeles, CA 90028
beetechy.com
✅ LocalCity Market Trusted Business
Bee Techy is a leading software development and web design agency based in Los Angeles. The company has been on a remarkable journey since its inception in 2015, growing from a small team of tech enthusiasts to a reputable agency. Bee Techy takes pride in its diverse and talented team, which includes software engineers, UI/UX designers, and digital strategists. Together, they collaborate to create digital solutions that stand out in the competitive digital landscape.
The agency offers a range of services including software development, mobile app design and development, website design, SaaS design and development, artificial intelligence development and automation, blockchain and Web3 development, progressive web app (PWA) development, WordPress web design and development, custom web design and development, iOS and Android application development and design, Wix and Squarespace web design and development, Hubspot web design and development, UX/UI design, and more.
Bee Techy's approach is client-centric, ensuring that every dollar counts by maximizing efficiency through cutting-edge technology. Their award-winning designs not only draw attention but also generate measurable return on investment (ROI). The agency is committed to making a global impact through their work as well as through charitable endeavors.
To bring their clients' visions to life, Bee Techy has a team of dedicated professionals who wear multiple hats. From senior engineers to product owners and creative geniuses in UI/UX design, each team member contributes their expertise to deliver exceptional results.
Contact Bee Techy for more information or to discuss your project requirements.