No Matter Where You Are, Find A Business Near You
When you choose to support local businesses in Manchester, you are making an impactful decision. Every purchase in Manchester, New Hampshire reinforces the community's backbone, ensuring job opportunities and a thriving local economy. LocalCity Market is dedicated to bridging consumers with these very businesses that shape our neighborhoods. Are you a business owner in Manchester? Join us and elevate your digital presence. Learn more on our
Local Business Insights page
to amplify your reach.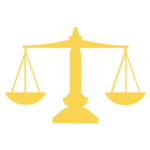 Bouchard, Kleinman & Wright, P.A.
📍 799 Mammoth Rd, Manchester, NH 03104
bkwlawyers.com
Bouchard, Kleinman and Wright, P.A. is a law firm located in Manchester, New Hampshire. They provide exceptional legal counsel to individuals, families, and businesses in the area. With over 100 years of collective experience, their team of attorneys offers personalized support and expertise in various practice areas including personal injury, insurance claims, workers' compensation, estate planning, real estate, and more. They pride themselves on their extraordinary client service and aim to provide creative solutions tailored to each client's needs. Whether you are dealing with a car accident or need assistance with estate planning, BKW Law is there to help you navigate the legal process effectively.